On 28 May, the first two Fuel Cell gensets took off from THT Control Ltd facilities in Tampere, Finland. Together with Everywh2ere partners, the Finnish company has been working on this for over a year. Now, the time has arrived for the installation and testing of the first prototypes that have been built during the last 5 months.
The Covid-19 pandemic has posed challenges to the building of these genset prototypes. During the worst part of the outbreak in Finland, areas were closed and people were restricted to go to their workplaces. Despite this, THT Control Ltd. was able to maintain the building process, even if it slowed down compared to a normal situation.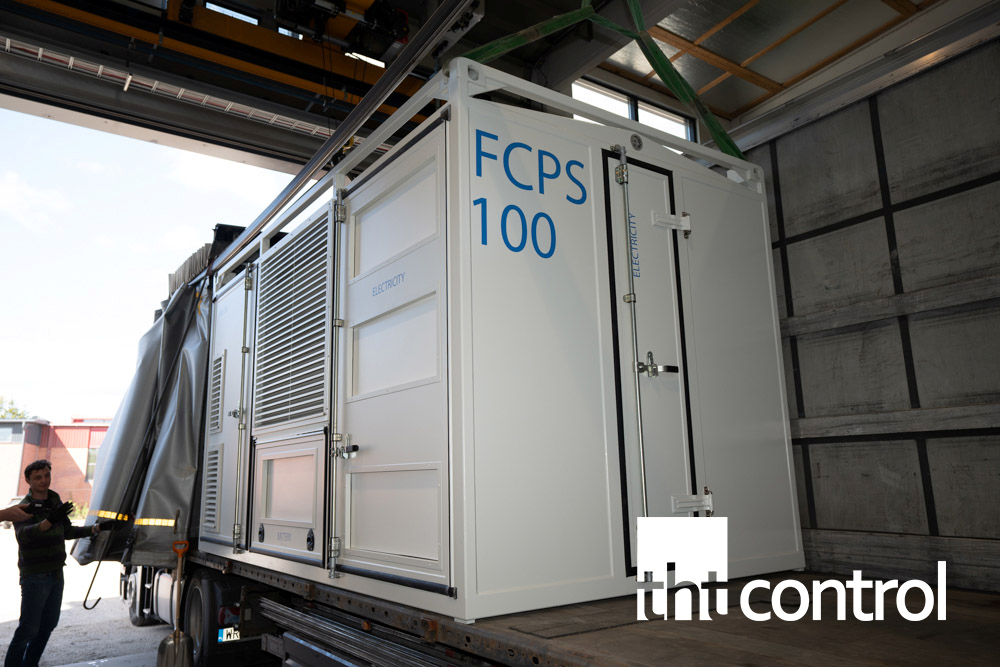 The containers, fuel cells, cooling systems and safety systems of the first Fuel Cell gensets have been built or installed in Finland. Now that they are ready for shipment, they have been sent to Italy, were all systems related to electricity will be added.
The validation phase will then begin and the systems will be tested. We are approaching the tangible moment when the first Everywh2ere Fuel Cell Genset will start working!